Welcome to

Paws Of Love

Pet Portraits
in oil or pastels



One of my passions in life is creating art. Painting pets, our little furbabies, is the most enjoyable form of art for me. Our furry four legged friends are like family and that is not something I ever forget when painting your beloved pet.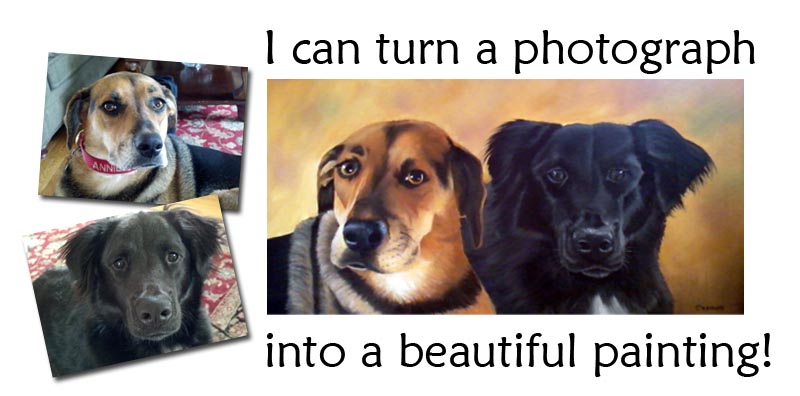 Working from a selection of your favorite photographs, I will create a sensitive and true-to-life portrait of your companion. Once I finish your portrait I will email you proofs of the portrait for your approval before sending out the final product to you, that way any suggested changes can occur.
When I begin a painting I always start with the eyes. I feel it is very important to get them right straight away because I think the eyes are windows to the soul and the personality of our furry companions. Other characteristics I look for are the more candid ones, the tilt of the head or the flip of the ear. I strive to bring out the uniqueness of you pet.
Pastel paintings are painted on acid free artist quality pastel paper, oil paintings are created on artist quality canvas or panels.